Ground Control Point(GCP) Module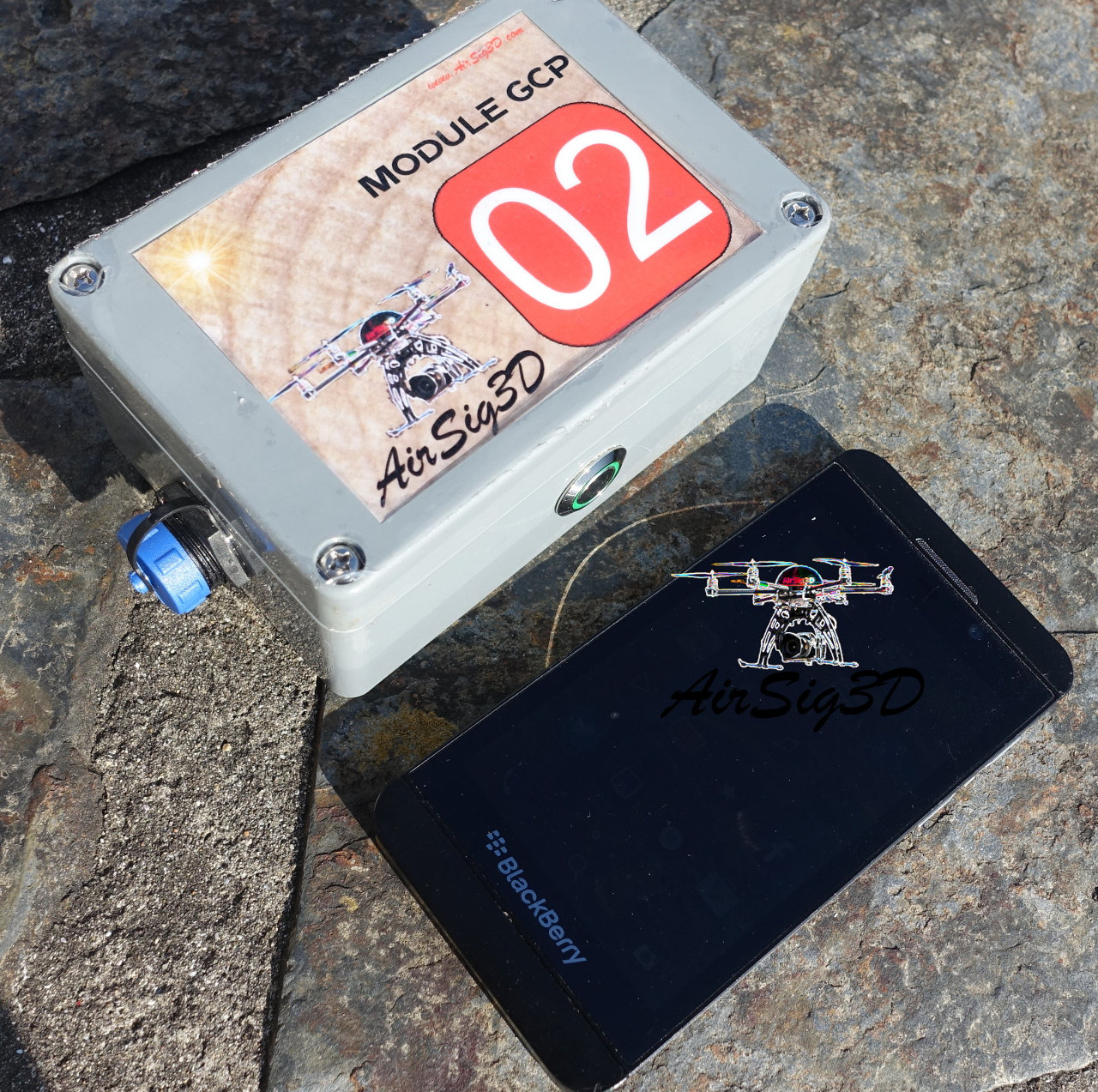 The AirSig3D Ground Control Point Module is an easy to use device, perfect to perform precise measurements in any environment. Powered by simple and robust hardware, the GCP modules frees you from the need to buy expensive pro RTK GPS equiment or to have surveyors on site.
Switch it on, and save your file! With more than 8 h of autonomy and a easy USB charging, you are ready for fast and efficient measurements. The Raw GNSS signal is saved on a on-board file, enabling you to perform an easy post treatment via for instance the open-source software RTKLIB. Once treated, the signal reaches a precision of less than 5cm in X, Y and Z!*
For more details, you can also check out our documentation. (pdf file) (in french)
*(validated on geodetic point, the value may vary depending on satellite signal quality and recording time)
Connected GPS RTK Module
The new AirSig3D GNSS RTK system is an affordable, compact solution for real time and precise positioning measurement.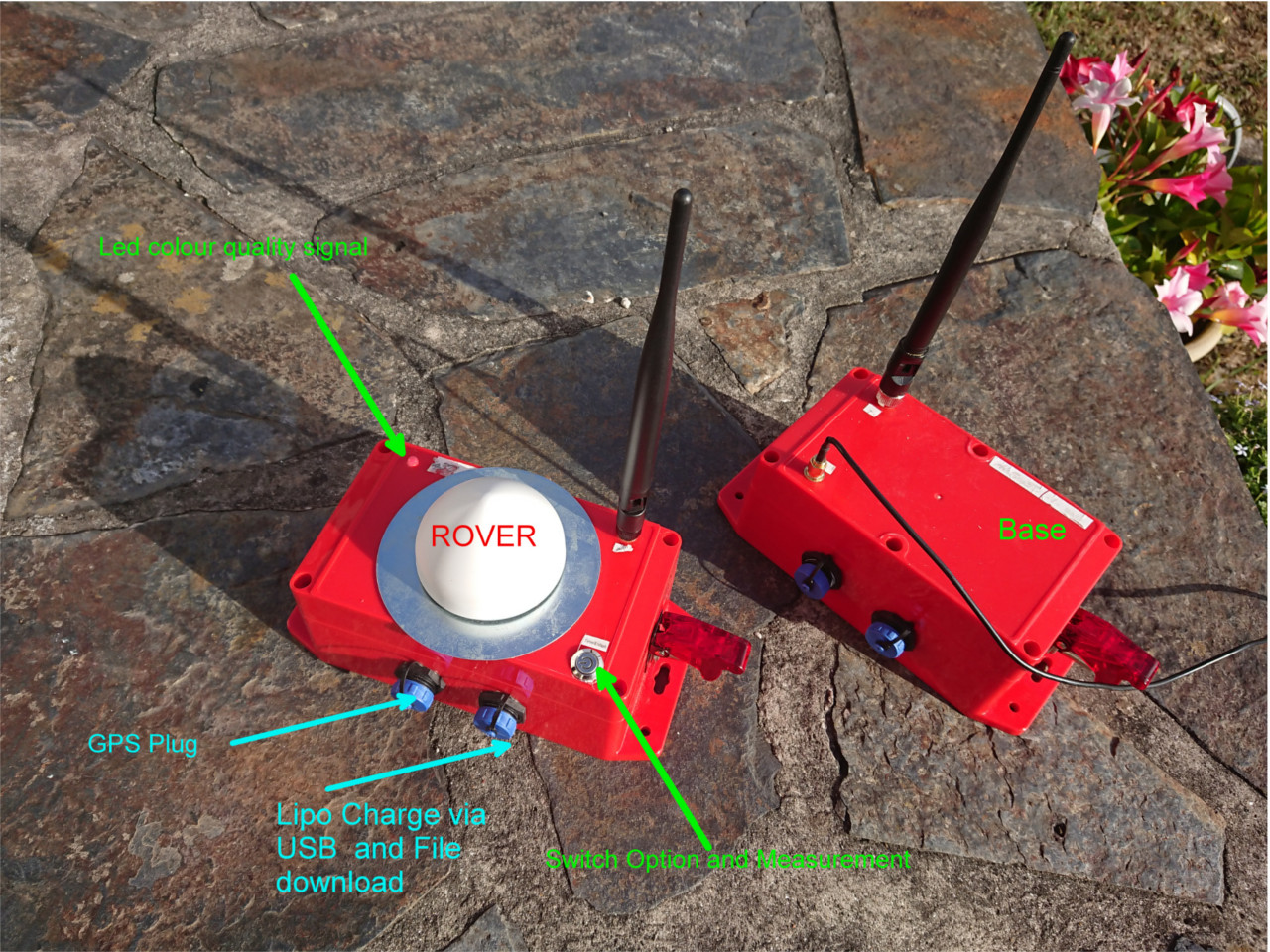 Implementing Bluetooth remote communication, our GNSS RKT module can easily be paired with any wireless device such as smartphones or tablets, and produces a constant quality information signal allowing you to save your different waypoints seamlessly. An SD card is also included in the module -- making measurements safe and reliable in all circumstances.
But the main feature of this new module is its ability to access the cloud from pretty much anywhere. Activate the IOT Cloud System and save waypoints as you go: you will later be able to download them easily from the web... and your partners can follow your measurements in real time! The module has a high autonomy of more than 15 hours, and is easily rechargeable via a simple USB cable.
Performing surveys on-site is often complicated by measurement quality, as precision can considerably fluctuate depending on satellite signal quality. But with AirSig3D's GNSS RTK system, no more wondering if your measurement will be precise or not: a built in LED gives you visual indication on signal quality at all time, so YOU can choose the precision fitting your requirements!*
For more details, you can also check out our documentation. (pdf file) (in french)
*(the value may vary depending on external conditions. Average of 10cm precision)